The specimen collection company
Founded by Giovanna Forte and her brother NHS GP Dr Vincent Forte (retired), Forte Medical designs, manufactures and sells highly engineered Medtech devices that exploit the immense value of urine for routine and specialist diagnostic tests. Their first device Peezy Midstream boasts a healthy body of evidence and a NICE MedTech Innovation Briefing Paper.
Urine has become hugely important for novel liquid biopsy early stage cancer tests that rely on specimen accuracy and integrity. No other comparable, accurate, hygienic and reliable urine collection device exists.
Global markets pertinent to Forte Medical account for 1.78bn diagnostic urine specimens. A large percentage of these are wasted due to contamination from the patient and through multiple handling and decanting across the system; unlike blood sample collection, there is no appropriate international standard or protocol for the collection of urine specimens.
Global urine screening costs are estimated at £1.7b and growing; the waste of money and lives from inaccuracy needs to be tackled today. Forte Medical can help healthcare providers the world over achieve clinical diagnostic integrity.
Forte Medical holds near-global patents, regulatory approvals plus FDA and MHRA listings for Peezy Midstream; it has four devices in its portfolio with Peezy Midstream currently being introduced to healthcare providers in the UK, USA and Europe.
The company is working on the development of Smart Peezy, a precision, point of care device; this digital technology will be applied to each of the company's new devices, expanding it's market into the realm of consumer healthcare.
Forte Medical has a small dedicated team around which a solar system of professionals provide expert, targeted services as and when they are needed. Founding Director Dr Vincent Forte is a Board Director but otherwise retired from medical practice.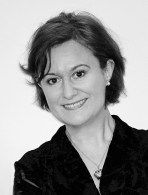 Giovanna Forte
Founding Director & CEO
Giovanna is credited within bringing her GP brother's invention to life. She invested personally in his idea, to explore design and material R&D, secure IP rights and ultimately attract investment from the GLA Early Growth Fund in 2006. As CEO she realised the successful launch of Peezy Midstream, established credible clinical evidence, developed PR, marketing, sales campaigns and has overseen the ongoing investment needs of the business. Specimen collection is arguably the most basic procedure required for analysis, diagnosis and treatment of myriad conditions; Giovanna's desire to improve these often messy processes drove engagement with clinicians, microbiologists and patients. Her inquiry and love of good design has led to development of The Specimen Collection.
Adam Mumford
Board Director
Adam joined the Board following a significant investment by Owen Mumford Limited, the company of which he is also a Director. Adam's experience in MedTech, manufacture, sales and export is proving invaluable to Forte Medical. Owen Mumford's US Counterpart Owen Mumford Inc is the company's exclusive distributor in the USA and Canada.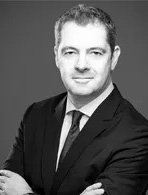 Philip Kennady
Non-Executive Director
Philip has over twenty years of experience in healthcare, covering the development and launch of a number of new single use products. After completing an MBA at Henley, Philip joined a start-up technology business and raised over $10m in funding. He has overseen the growth and sale of healthcare SMEs. In March 2015, Philip was elected as Chair of the Association of British Healthcare Industries. He joins Forte Medical at the most exciting phase of the company's growth.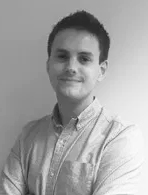 Owen Jones
Operations Manager
Owen joined Forte Medical in 2012 having been Correspondence Manager to the Secretary of State at the Department for Energy and Climate Change having previously enjoyed a spell at the House of Commons. Owen works closely with Forte Medical's manufacturing partner, managing stock and fulfilment control; he also oversees Company Secretarial and legal matters. Owen plays a pivotal role in sales, marketing, and customer care and manages day to day business.
Dr Katherine Brown
Scientific Advisor
Katherine is an academic based in the UK and US with over 100 peer-reviewed publications. With over 25 years in medical applications, she has extensive expertise in biochemistry, biophysics, infectious diseases and bio/nanotechnology.
Andrew Turner
Business Development
Andrew is an enterprising executive leader with 25 years' experience of connecting medical devices, diagnostic solutions, digital technology and tactical supply chain systems within the healthcare sector. He specialises in launching new products, business development, growing revenues from a standing start and delivering strong EBITDA performance.