Advisory Board & Partners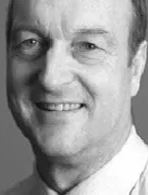 Mike Farrar
CBE: Advisory Board Chair
Dr Katherine Brown
Scientific Advisor
Former CEO of NHS Confederation, Mike's roles in the NHS have focused on Primary Care and clinical improvements. He is a prominent thought leader and consultant to the NHS, where he supports system-side leadership groups in a number of major Trusts. He is assisting Forte Medical with its approaches to GPs and NHS leadership. Mike's connections to liquid biopsy researchers and the sports industry promise to prove valuable in the development and application of its new product portfolio.
Dr Brown is affiliated to Cambridge and Imperial Universities in the UK and the University of Texas in the USA. She is involved in translational research aimed at developing diagnostics, vaccines and therapeutics. Much of her work involves investigation of urine for research and development of novel diagnostic tests of infections diseases and cancers.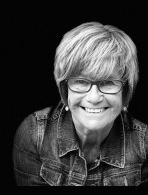 Sheena Byrom OBE
Consultant Midwife and Co-Founder, All4Maternity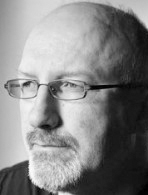 Dr Liam Farrell
Retired NHS GP and Author
Sheena is a practising midwife of 40 years, having worked in the NHS for most of that time. One of the UK's first consultant midwives, and as head of midwifery, she successfully helped to lead the development of three birth centres in East Lancashire. She provides consultancy services to both NHS Trusts and to organisations globally; helping them to support normal, physiological childbirth. She is involved in several midwifery related charities, and is one of the project leads of the Midwifery Unit Network, which assists and promotes midwifery led units (birth centres) both online, and face-to-face. Sheena and her midwife daughter Anna Byrom are the proud new owners of The Practising Midwife and the online platform All4Materity.com.
A UCD graduate, Dr Liam Farrell was a family doctor in Crossmaglen for 20 years, and MacMillan Fellow in Palliative Care during the 1990s. Liam is the author of 'Are you the f**king doctor?' a collection of his award-winning columns published in medical titles including British Medical Journal, the Lancet, Journal of General Practice and GP Magazine. 

Liam was Columnist of the Year at the UK Magazine Awards in 2005, the Irish Medical Media Awards 2002, and the UK Medical Journalists Association 2011. He presented A Country Practicefor BBC NI and HealthCheckfor UTV, and was medical correspondent for BBC NI Radio news from 1996-1998.

Liam now curates the #IrishMedand #WritersWise tweetchats, and received the Advancing Health through Mediaaward at the Zenith Global Healthcare Awards 2018.

His wife, Brid, is a consultant in Public Health Medicine and he has 3 children, Jack, in Washington, Katie, in London, and Grace, in Dublin.

Twitter; @drlfarrell
Website; https://drliamfarrell.wordpress.com/
We are delighted to support and be supported by charities and organisations that have a special interest in the prevention and cure of urological conditions.